"Welcome! ChenHsong Group warmly welcomes you to PlastIndia 2023, the premier event in India, New Dehli for the latest and greatest in injection moulding technology.
We look forward to the opportunity to connect with you and learn about your unique needs and challenges. Come and visit us at our booth for more information!"
New Product Lines for the Indian Market
We are offering cutting-edge product lines, designed to revolutionize the injection moulding industry. From the energy-efficient Spark Series to the high-capacity MK6 Series, and the compact SMTP Supermaster Series, there is a solution for every application. And for those in the market for a specialized machine for thin wall packaging, the Speed Pack 2 Series is must-see.

Spark Series
The Spark Series from ChenHsong Group is an innovative and game-changing line of all-electric injection moulding machines. Designed for the modern manufacturer, these machines offer the ultimate combination of energy efficiency, precision, and durability. The Spark Series provides an unparalleled level of performance and reliability. Whether you're a small shop looking to boost productivity or a large facility looking to streamline operations, the Spark Series is the perfect solution to meet your injection moulding needs.
Why Choose All Electric?
Electric injection moulding machines have several key advantages over hydraulic machines, including:
Energy Efficiency: Minimizes energy consumption and reduces operational costs.
Precision: Enhances moulding accuracy and consistency.
Speed: Maximizes production efficiency and responsiveness.
Maintenance: Minimizes maintenance requirements and improves machine reliability.
Quiet Operation: Provides a more conducive and safer working environment.
Versatility: Offers ease of reconfiguration, optimizing equipment utilization.
The Spark Series from ChenHsong Group offers the best of all these benefits, making it the smart choice for any modern manufacturing operation.
---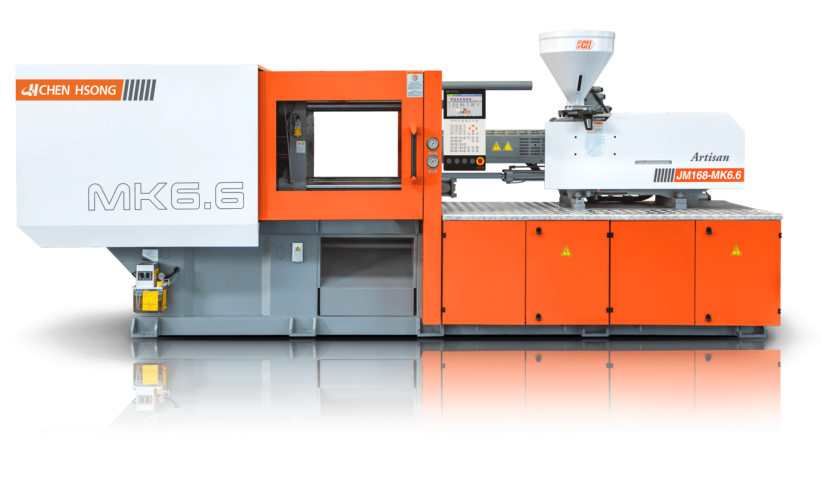 MK 6.6 series
The MK6.6 Series is the new generation from the well‐known MK6 Servo hydraulic machine series by Chen Hsong. The MK6.6 injection moulding machine Series delivers the ultimate in reliability and flexibility at an unbelievable price!
Finely tuned by leading Japanese hydraulic experts, and enhanced via proprietary fluid-dynamics simulation software, the entire hydraulic circuit is optimised to a high degree of perfection.
Advanced Controller
 Patented high-strength platens for low deformation
 Toggle Design – Optimised motion control profile
 Advanced Screw Design for different customer applications
Precision Hydruliacs – Enhances moulding accuracy and consistency
---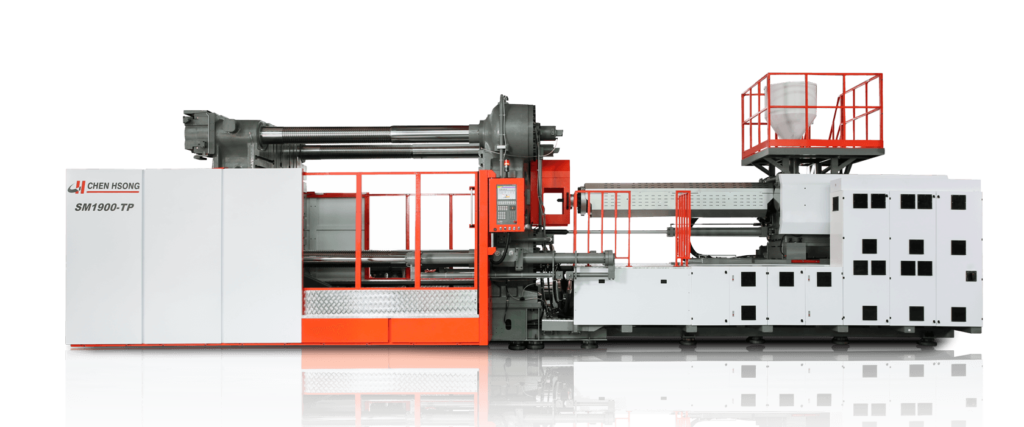 Supermaster Series
The SMTPO (Two Platen) Servo Drive injection moulding series has gone over relentless improvements over the past years and remains one of our flagship machine series.
Incredible Speeds: Up to 750mm/s speed in Clamp open/close.
High-Efficiency Innovance Servo Motors: Reducing energy consumption up to 80%, bringing high precision and super low noise operation.
Unique Mix and Match Capability: You may select from 14 sizes of different clamping units and match them with 29 different injection units.
Speedy Setup: Fast die height and clamping setup technology. (Die height adjustment in only 20 seconds).
Large mould opening stroke with a smaller footprint than other similar models on the market.
---

Speed Pack 2 Series
A real "high-speed machine" tailored for thin-walled and packaged injection products!
The standard injection unit is specially optimized for high-speed applications with higher injection speed and pressure. High precision linear transducers are used for the clamping, injection and ejector axes. Balanced dual hydraulic cylinders and linear guide rails make a low-friction mechanism for high-precision injection control. They include the newest software simulation and control technology, which eliminates unnecessary pressure drops and offers a highly optimized hydraulic circuit.
---
Come and visit us at our booth for more information! Hall 12, H-C3