Today, the 11th edition of PLASTINDIA 2023, a five-day international plastic trade show, has successfully wrapped up in New Delhi, India. It was a grand gathering of the top players in the industry from across the globe, showcasing a diverse range of technology, methods, and innovation.
Happening every three years, PLASTINDIA is one of the most prestigious exhibitions of its kind and the Chen Hsong Group has been a regular participant. At this year's event, Chen Hsong proudly displayed their innovative MK6.6 series, their environmentally friendly ALL Electric SPARK series, and various solutions for injection moulding, to the delight of all in attendance.
Chen Hsong, with its 65-year history, is one of the earliest Chinese injection moulding machine manufacturers to enter the Indian market. With our established strong local sales channel and a solid customer base, we are actively engaging in this dynamic market, delivering products with exceptional performance, quality, and service, which has earned high recognition and loyalty from local customers.
India is one of the fastest growing countries in the global plastic industry and has a high demand for injection moulding equipment. Our machines have been widely adopted and recognized for their performance, quality and reliability, particularly in the fields of household appliances, auto parts, toys, 3C electronics, and packaging.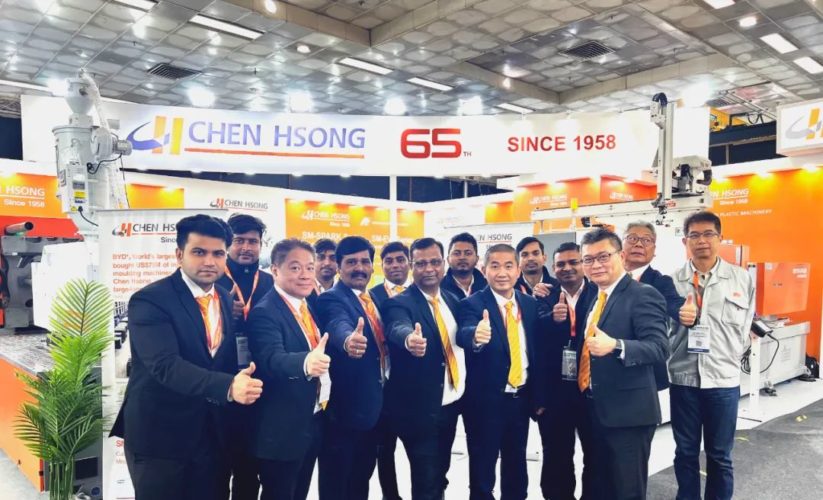 Record-Breaking Results for Chen Hsong at PLASTINDIA!
The Chen Hsong booth attracted many professional visitors from India, Africa, and the Middle East, with a steady flow of visitors every day. Our team was happy to welcome and engage in face-to-face discussions with each guest and of course our partners and friends. The atmosphere was lively, and the highlights were constant, with many new customers eager to commit to long-term cooperation.
The number of contracts signed at the event shattered previous records, marking a tremendous success for us. Our team is thrilled with the outcome, reflecting the overwhelming popularity and success of our presence at the show.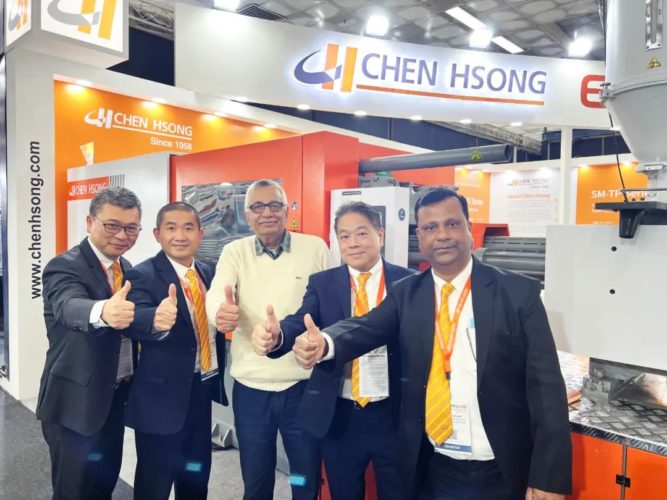 Pictures Tell the Story: Chen Hsong PLASTINDIA Experience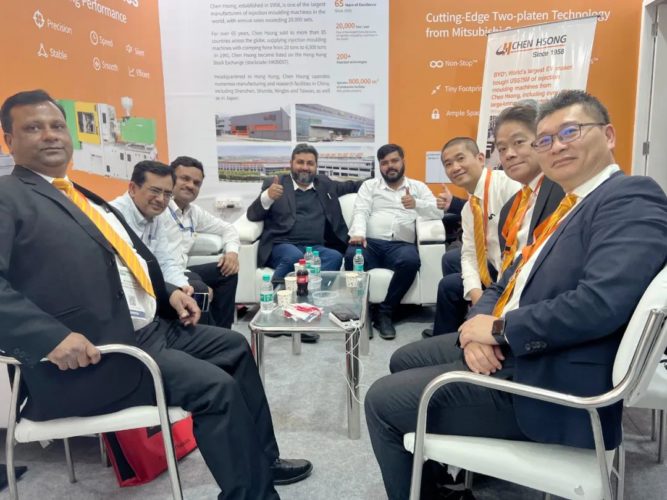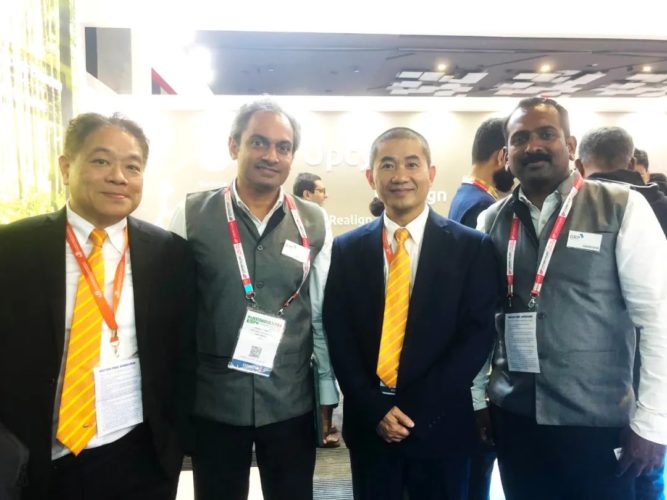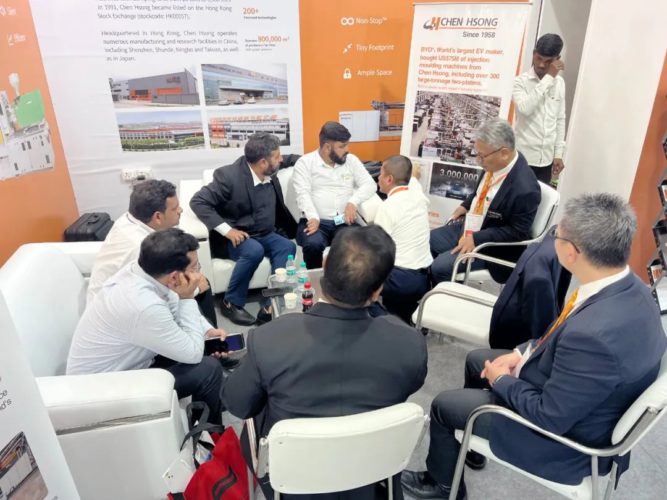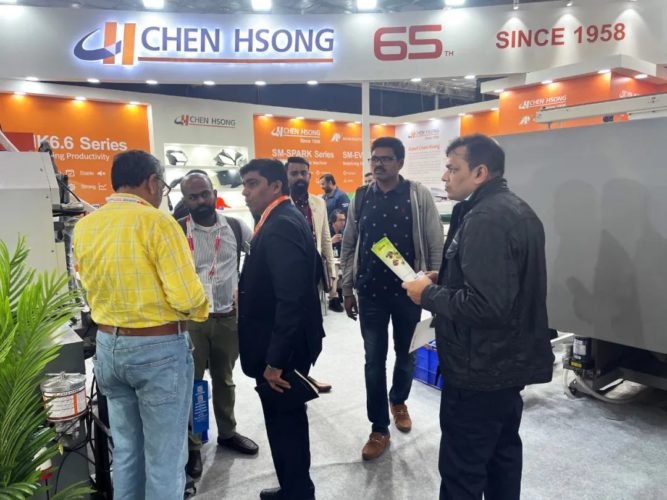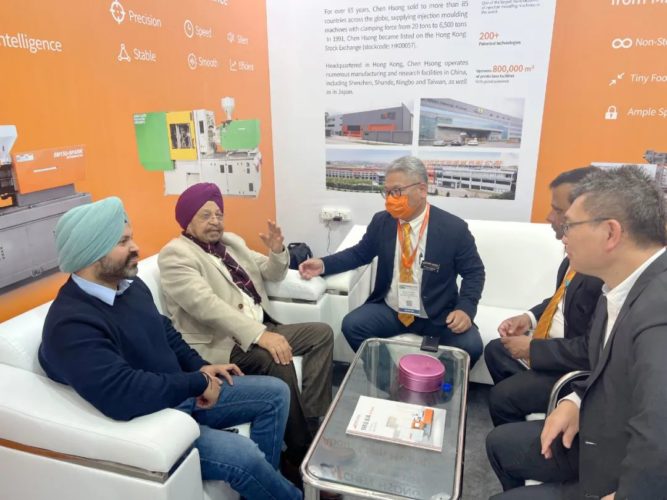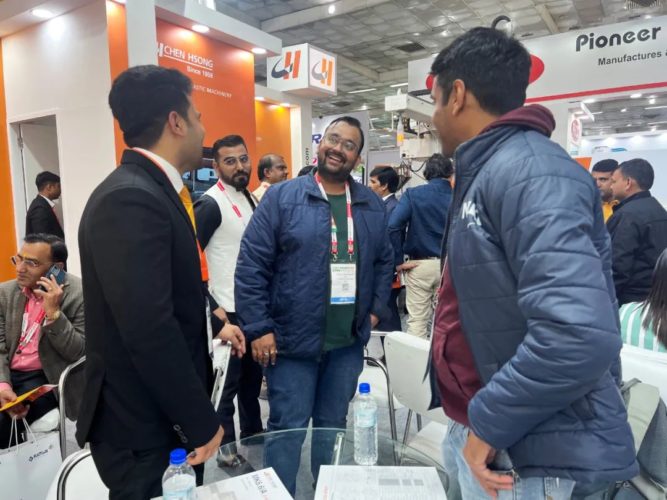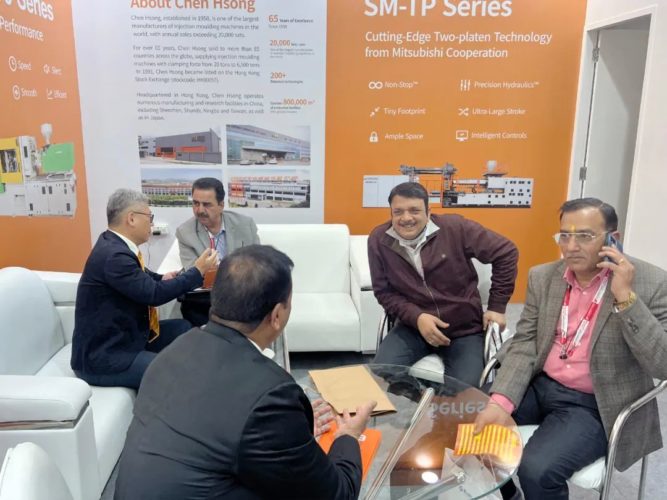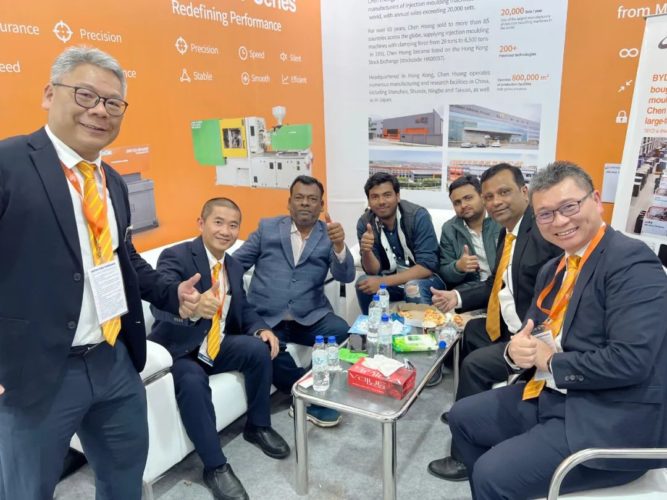 Looking ahead, Chen Hsong will continue to invest in the Indian market, solidifying relationships with existing customers and exploring opportunities to reach new ones. With a dedication to innovation, Chen Hsong is dedicated to delivering smarter, more precise, and more efficient solutions to customers globally, building on its 65-year legacy as a leader in the industry.
Thank you to all who visited our booth – we appreciate your support and look forward to seeing you again at PLASTINDIA in 2026